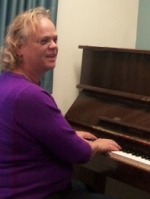 Mix Margaret Dylan Jones
W.A. composer, pianist, teacher, article writer

Specialist in solving singing problems
for a wide range of musical styles
---
Voice Restoration & Vocal Health

---



Recovering your Singing or Speaking Voice


Having a little trouble speaking, are we?

So your voice is hoarse, or sounds squeeky. Or is painful or lacks power and projection.

Or is variable and unreliable. Perhaps you can hardly speak at all.

Maybe you are a school teacher or you regularly have public speaking committments at work. Or you don't have to use your voice professionally at all, but you still have to speak. Everyone has to be able to speak.

Come over to my home studio and I'll help you sort it all out.

We'll get back your lovely sound, ease of use, and your power and projection. I'll teach you how to restore your vocal health and get your vocal folds back to their healthy state and keep them there. If you've never had the lovely sound, the power and the projection you want, you will be in for a treat when we get those results!

You might just need a 'normal' kind of voice, for everyday use. Don't we all? Or you might have professional requirements such as stage work in theatres, speaking all day on the P.A. at a shopping centre, or talking over industrial noise. Give me a call or email me.

I have decades of experience in vocal health and voice care for speech and for singing, for adults. My understanding of vocal physiology, and what goes right and what goes wrong, is detailed and profound.

Please note: I'm specialised for the adult voice, but I can assist you to find help for children.

Since May 2011 I've been living in the Perth hills, in the Shire of Mundaring, Western Australia. Click on the links to learn more or contact me by phone or email. My mobile phone is 0414 374 701 (new in Sept 2010).

About PeopleString. Try PeopleString.

http://facebook.com/MixMargaret


Please make suggestions on how to improve this site.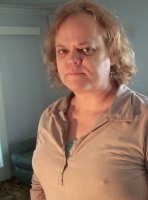 Online Vocal Resources
Professional Services
All about Margaret
Third party
products & services
The Singing Zone
Per Bristow's
home study
voice method
---
My sites
PIANO PAGES HOME
SINGING SITE HOME
RESOURCE REVIEWS HOME
Combined Entry Portal
Combined Sites List